Reasons To Like Defense Stocks
David Zeiler: U.S. President Barack Obama's 2015 budget, officially set for release today (Tuesday), looks good for defense stocks (NYSEARCA:PPA) — for the most part.
Based on preliminary details that members of the Obama administration began discussing last week, defense contractors won't be touched by most of the planned spending reductions.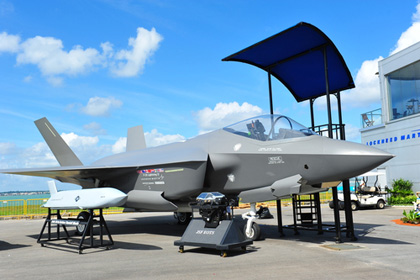 While President Obama's fiscal 2015 budget does include significant defense spending cuts, most of those are expected to come from reduced troop levels, base closings, and dropping a handful of weapons programs, particularly the A-10 "Warthog" ground attack aircraft and the Army's Ground Combat Vehicle. The budget also proposes reducing the number of littoral combat ships the Navy was planning to buy from 52 to 32.
Most of the talk in Washington, especially from Republicans, has been about those cuts as well as the reduction of U.S. Army troop levels from 520,000 to about 440,000.
That's kept the preservation of several big-ticket, high-tech weapons programs in the budget out of the spotlight, which is probably just fine with the defense contractors.
Wall Street did notice, however, as several defense stocks such as Lockheed Martin Corp. (NYSE: LMT) and Northrop Grumman Corp. (NYSE: NOC) hit 52-week highs.
After several lean years marked by reduced military needs from winding down of the wars in Iraq and Afghanistan, defense contractors see brighter days ahead.
"We now see again a marketplace in the future, even in sequestration, that actually has growth two years out," Lockheed Martin chief of finance, Bruce Tanner, said at a recent conference.
How the Obama 2015 Budget Will Boost Defense Stocks
The few programs that are getting cut from the defense budget will help pay for those that are not, as well as some new priorities.
One of the biggest winners in 2015′s Obama budget is Lockheed Martin's F-35 Joint Strike Fighter plane the most expensive defense program in history– which will have nearly all of its funding preserved.
A new bomber program that both Lockheed Martin and The Boeing Co. (NYSE: BA) are expected to bid on also retains its funding, as does Boeing's new air-to-air refueling tanker.