Tesla Motors Inc (TSLA): China Crucial To The Stock's Future
Kyle Anderson: In a public event today (Tuesday), Tesla Motors Inc (NASDAQ:TSLA) Chief Executive Officer Elon Musk hand-delivered China's first Model S sedans to customers in Beijing.
The event marks Tesla's entrance into a country that has been viewed as a potential game changer for the electric-vehicle pioneer.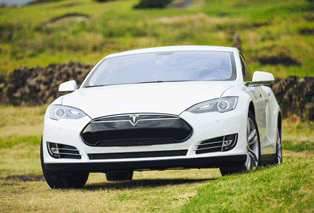 China has announced it wants 500,000 electric and plug-in hybrid vehicles operating in the country by 2015, and 5 million by 2020.
China's huge demand would go a long way toward Tesla achieving its goal of producing 500,000 vehicles per year by 2020.
By comparison, the company expects to produce 1,000 vehicles per week by the end of 2014.
Unfortunately for both parties, the country is far from achieving those goals. According to the data consultancy firm Automotive Foresight, only 11,410 electric vehicles and just over 1,000 plug-in hybrids were sold in China in 2013.
A lack of charging stations in China is seen as a major hindrance to Tesla sales – but a problem Musk is determined to solve.
Tesla and Musk are working now to create a large "network" of charging stations similar to what the company has constructed in the United States.
"My instructions to the team are to spend money as fast as they can spend it without wasting it," Musk told reporters in Beijing Tuesday.
"In dollar terms I think over time we'll probably end up investing hundreds of millions of dollars in charging infrastructure in China."