Apple Inc. (AAPL): 5 Reasons The Stock Is Officially Back
Chris Preston: A year ago, Apple Inc. (NASDAQ:AAPL) looked like a decaying stock.
Shares of the world's largest company had dwindled from an all-time high of $700 in September 2012 to less than $400 in late June 2013. Absent new innovations aside from the latest iPhone of iPad models, Apple no longer had the sizzle it once had on Wall Street. The company no longer seemed hip and cutting edge.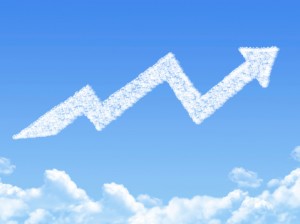 Some analysts insisted that Apple stock would never get its mojo back. A few thought it had become the next Microsoft (Nasdaq: MSFT) – a company that peaked in the late '90s.  For Apple, $700 a share seemed like a distant memory.
Fast forward to this morning, and Apple stock is officially back.  (Related: Apple Inc. (AAPL): What You Should Know About The Stock Split)
The stock opened above $630 a share, 60% higher than its nadir last June. Apple has really taken off in the last six weeks, advancing 21% since April 16.
How did Apple stock recover so quickly? Let me count the ways…


It finally became shareholder-friendly.
For years, Apple has been deemed stingy. The company has kept most of its massive cash hoard — $150 billion at its peak – close to the vest. Until reinstating a dividend in August 2012, Apple hardly returned any of its cash stockpile to its shareholders.
Influential hedge fund manager David Einhorn actually sued the company for its epic stinginess. Activist investor Carl Icahn personally met with Apple CEO Tim Cook to convince him that rewarding shareholders would rejuvenate the stock price. Apparently, Cook was listening.
All Apple has done since is institute a buyback program that is already the largest of any company in history and increased its dividend by 24%. The latest increases in both programs came during the company's April 23 earnings report. It's no coincidence the stock is up 20% since then.