Google Inc (GOOGL) Contact Lens Closer To Reality
Jay Taylor: Swiss healthcare giant Novartis (NYSE: NVS) is known for its many powerful brands. Ritalin, Excedrin, Lamisil and Theraflu are just some of its products that have become household names.
News broke this week that Google Inc (NASDAQ:GOOGL) will soon become another brand associated with Novartis.
I wrote about the innovative Google contact lens concept in January. The two companies, each a titan of its industry, are teaming up and the alliance brings the Google contact lens closer to reality.
In its initial form the Google contact lens will serve one major function: painless and real time monitoring of glucose levels for diabetics.
But the press release alluded to another potentially groundbreaking application, "accommodative vision correction." Rather than switching between reading glasses and regular glasses, these lenses could adjust based on what you're looking at.
Novartis' Alcon division, known best for its contact lens solutions pictured below, will provide medical expertise and a wealth of experience in the field of ophthalmology. Besides medicated eye care solutions and contact lens solutions, the company also produces equipment used for eye surgeries.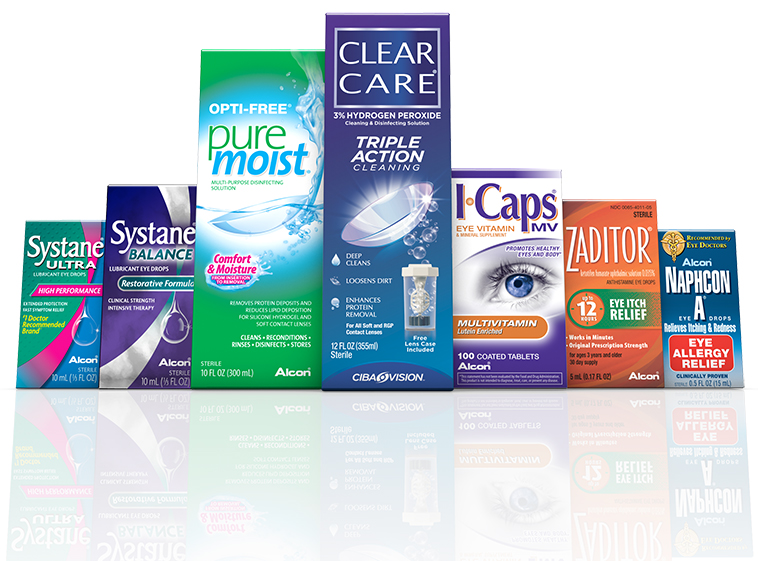 Source: Novartis.com
For its part, Google brings the smart contact lens concept developed by its secretive Google X division. It also brings considerable expertise with miniature electronics and low-power computer chips.
With Google's creative and technological foundations and Novartis' knowledge and experience in the field of eye care, the Google contact lens is quickly moving from pipe dream to marketable product.
The press release announcing the deal specifically pointed to this synergy.
Google's key advances in the miniaturization of electronics complement Novartis' deep pharmaceuticals and medical device expertise.
The plan is for Novartis' Alcon to license and market Google's "smart lens" technology. And the product has a huge potential market.