Gold Rises In All Currencies In 2016 – 9% In USD, 13% In EUR and 31.5% In GBP
The strong performance of gold in all currencies including the very strong dollar in 2016 bodes well for 2017.
It is due a period of out performance and we believe it will outperform other assets in the coming Trump Presidency years from 2017 to 2020.
KNOWLEDGE IS POWER
For your perusal, below are in order of downloads our most popular guides in 2016:
10 Important Points To Consider Before You Buy Gold
7 Real Risks To Your Gold Ownership
Essential Guide To Storing Gold In Switzerland
Essential Guide To Storing Gold In Singapore
Essential Guide to Tax Free Gold Sovereigns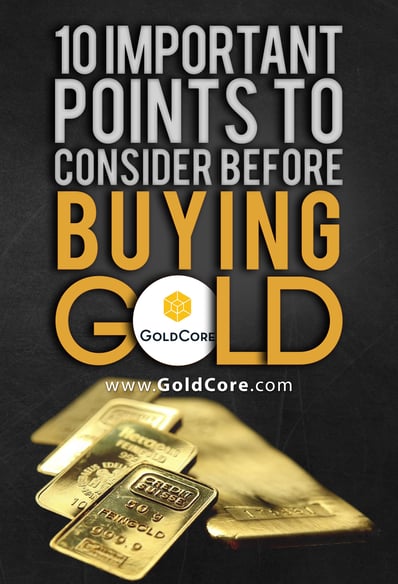 Please share our research with family, friends and colleagues who you think would benefit from being informed by it.
Thank you and wishing you a healthy and fulfilling 2017
Gold and Silver Bullion - News and Commentary
Gold Traders Most Bullish Since 2015 on New Year Concerns (Bloomberg.com)
Gold holds near 1-month highs ahead of U.S. jobs data (Reuters.com)
Gold at four-week high, palladium set for 9.2 pct weekly rise (Reuters.com)
Yuan Slides, Dollar Steadies as Europe Stocks Drop: Markets Wrap (Bloomberg.com)
2017 American Eagle Now Available at Bullion Exchanges (CoinWeek.com)
Source: US Funds
Gold Technically Oversold, Ready For Price Reversal (Forbes.com)
Own gold because Fed can't figure out Trump (MarketWatch.com)
JPM's gold buy hints at changes in world financial system (AveryBGoodMan.com)
China Can't Quit the Dollar - Yet (Bloomberg.com)
Rally or Crash? Bitcoin Buyers Are Nervous About China (Bloomberg.com)
Gold Prices (LBMA AM)
06 Jan: USD 1,178.00, GBP 951.35 & EUR 1,112.27 per ounce
05 Jan: USD 1,173.05, GBP 953.55 & EUR 1,116.16 per ounce
04 Jan: USD 1,165.90, GBP 949.98 & EUR 1,117.40 per ounce
03 Jan: USD 1,148.65, GBP 935.12 & EUR 1,103.28 per ounce
30 Dec: USD 1,159.10, GBP 942.58 & EUR 1,098.36 per ounce
29 Dec: USD 1,146.80, GBP 935.56 & EUR 1,094.85 per ounce
28 Dec: USD 1,139.75, GBP 931.29 & EUR 1,091.88 per ounce
Silver Prices (LBMA)
06 Jan: USD 16.45, GBP 13.30 & EUR 15.54 per ounce
05 Jan: USD 16.59, GBP 13.47 & EUR 15.80 per ounce
04 Jan: USD 16.42, GBP 13.36 & EUR 15.74 per ounce
03 Jan: USD 15.95, GBP 12.97 & EUR 15.34 per ounce
30 Dec: USD 16.24, GBP 13.20 & EUR 15.38 per ounce
29 Dec: USD 16.06, GBP 13.10 & EUR 15.36 per ounce
28 Dec: USD 15.85, GBP 12.96 & EUR 15.22 per ounce

Recent Market Updates
- Trump's Twitter "140 Characters" To Push Gold To $1,600/oz in 2017?
- 2017 – The Year of Banana Skin
- US: Five Must Gold See Charts – Gold Miners Are "Running Out" of Gold
- Royal Mint And CME Make A Mint On The Blockchain?
- China Gold and Precious Metals Summit 2016 – GoldCore Presentation
- Trumpenstein ! Who Created Him and Why?
- Bail-Ins Coming? World's Oldest Bank "Survival Rests On Savers"
- Fed's "Fool Me…", Silver Suppression, Euro Contagion In 2017?
- Fed Raised Rates 0.25% – Rising Rates Positive For Gold
- Shariah Gold Standard Is "Revolutionary" – Mobius
- Silver Fixing By Banks Proven In Traders Chats
- Euro Crisis and Contagion Coming In 2017
- ECB 'Bazooka' Reloaded Until At Least December 2017 – Euro Gold Rises 1%; 13% YTD