Small Cap Stocks Setting Up For Another Leg Higher
The Russell 2000, the index that measures small cap stocks, the riskier stocks, is setting back up to test all-time highs. We could see a pretty significant break here given we've traded in a tight range over the last few months. Take a look at this beauty:
__
Also, should we get help from oil, and get the basic material sector juiced, we could see a perfect storm for stocks. Here's a short term view of the commodity: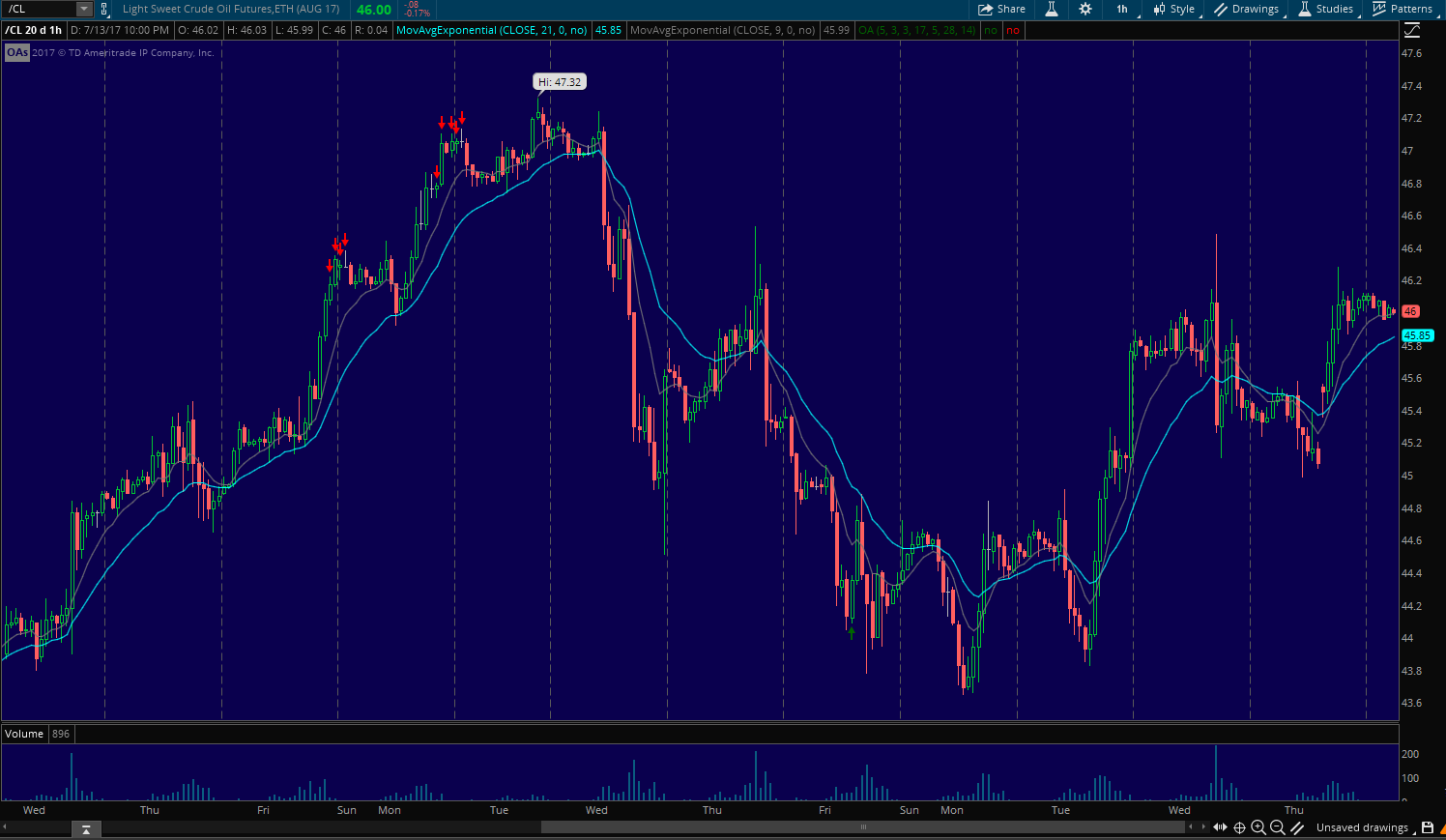 __
In the event we do indeed see oil trade to the upside, it would be wise to take a look at $RIG down here. The stock has been flagged on both my runner screen as well as my hybrid screen inside Exodus. This is normally a recipe for a melt up in prices. Full disclaimer: I'm long $RIG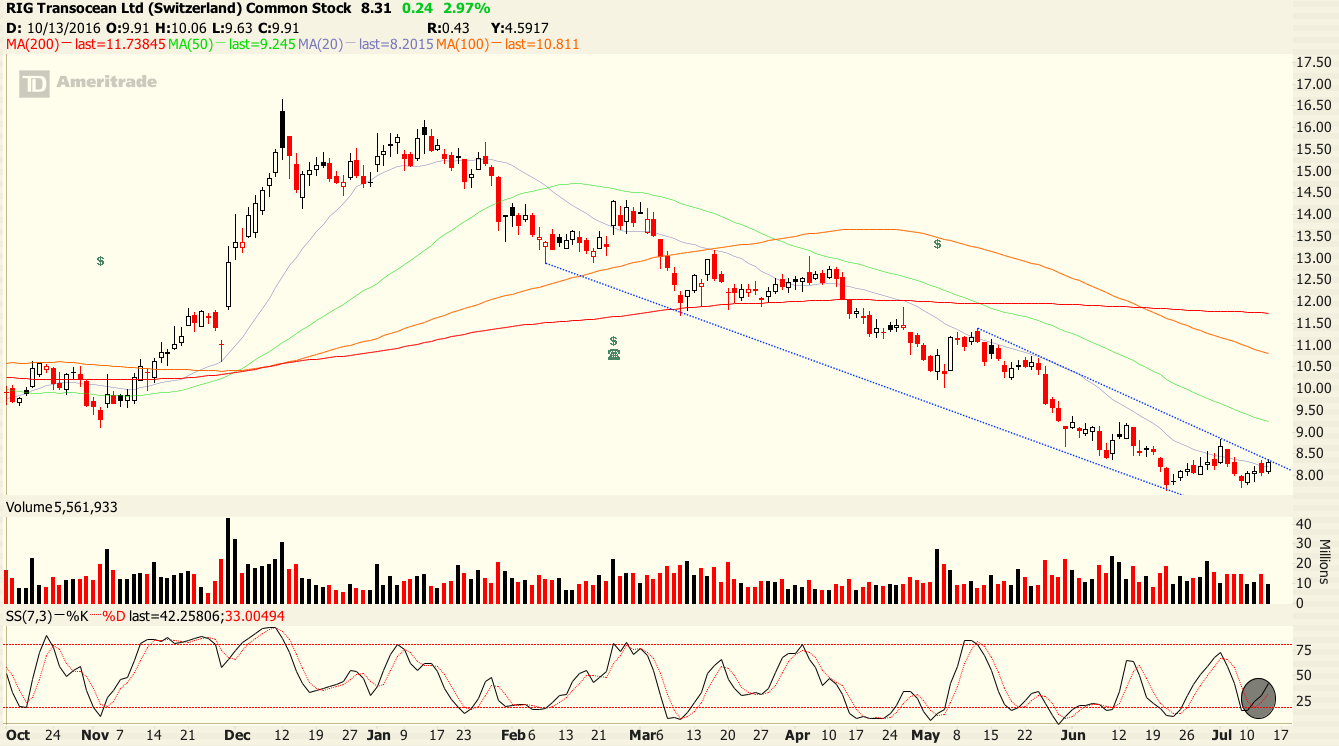 __
Let's see if we get a breakout in the Russell here, if we do, I'll chime in with one of my favorite small cap screens.
See you guys at the open.