World's Largest Hedge Fund Bridgewater Buys $68 Million of Gold ETF
– World's largest hedge fund Bridgewater buys $68 million of gold ETF in Q2

– Investors poured $870 million into SPDR Gold in Q2
– Billionaire Paulson keeps 4.36 million shares in SPDR Gold
– "Risks are now rising and do not appear appropriately priced in" – warns Dalio on Linkedin
– Investors should avoid ETFs and paper gold and own physical gold

– Given negative interest rates, companies should consider allocating some of corporate deposits to physical gold as done by Munich Re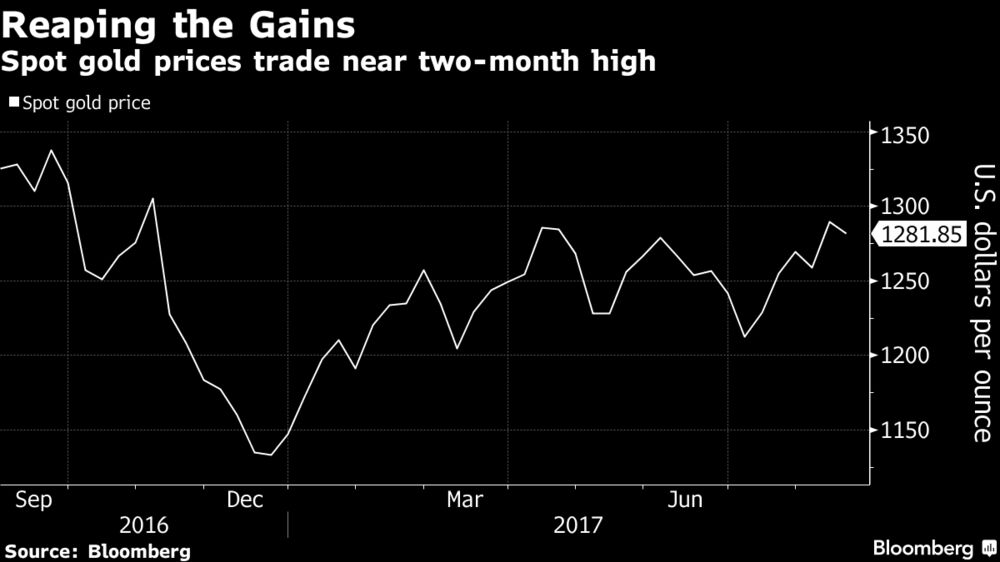 From Bloomberg:
Hedge-fund managers including billionaire John Paulson are being rewarded as investor worries over everything from uneven economic data to U.S.-North Korean tensions fuel a rally in bullion.
At the end of June, Paulson & Co. owned 4.36 million shares of SPDR Gold Shares, a U.S. government filing showed Monday. That's unchanged from the three months through March. Bridgewater Associates, the world's largest hedge fund, added the ETF to its portfolio in the quarter, with the purchase of 577,264 shares valued at $68.1 million, a regulatory filing showed Aug. 10. Templeton Global Advisors Ltd. boosted its stake in Barrick Gold Corp.
Important Guides
For your perusal, below are our most popular guides in 2017:
Essential Guide To Storing Gold In Switzerland
Essential Guide To Storing Gold In Singapore
Essential Guide to Tax Free Gold Sovereigns (UK)
Please share our research with family, friends and colleagues who you think would benefit from being informed by it.