Basement-Dwelling Millennials Beware: Reverse Mortgages May Evaporate Your Inheritance 
With nearly 90% of millennials reporting that they have less than $10,000 in savings and more than 100 million Americans of working age with nothing in retirement accounts, we have bad news for basement-dwelling millennials invested in the "waiting for Mom and Dad to die" model;
Reverse mortgages are set to make a comeback if a consortium of lenders have their way, according to Bloomberg.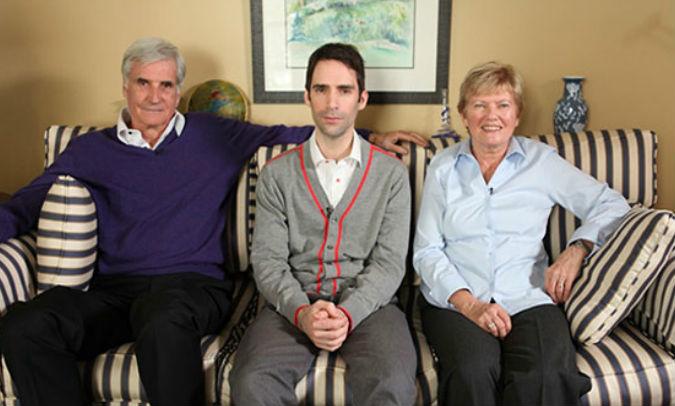 Columbia Business School real estate professor Chris Mayer - who's also the CEO of reverse mortgage lender Longbridge Financial, says the widely-panned financial arrangements deserve a second look. Mayer is a former economist at the Federal Reserve of Boston with a Ph.D. from MIT. 



In 2012, Mayer co-founded Longbridge, based in Mahwah, New Jersey, and in 2013 became CEO. He's on the board of the National Reverse Mortgage Lenders Association. He said his company, which services 10,000 loans, hasn't had a single completed foreclosure because of failure to pay property taxes or insurance. -Bloomberg



Reverse mortgages allow homeowners to pull equity from their home in monthly installments, lines of credit or lump sums. Over time, their loan balance grows - coming due upon the borrower's death. At this point, the house is sold to pay off the loan - typically leaving heirs with little to nothing. 
Elderly borrowers, meanwhile, must continue to pay taxes, insurance, maintenance and utilities - which can lead to foreclosure.
While even some critics agree that reverse mortgages make sense for some homeowners - they have been criticized for excessive fees and tempting older Americans into spending their home equity early instead of using it for things such as healthcare expenses. Fees on a $100,000 loan on a house worth $200,000, for example, can total as much as $10,000 - and are typically wrapped into the mortgage. 
"The profits are significant, the oversight is minimal, and greed could work to the disadvantage of seniors who should be protected by government programs and not targeted as prey," said critic Dave Stevens - former Obama administration Federal Housing Administration commissioner and former CEO of the Mortgage Bankers Association. 
To support his claims that reverse mortgages are far less risky than they used to be, Mayer cites a 2014 study by Alicia Munnell of Boston College's Center for Retirement Research. Munnell, a professor and former assistant secretary of the Treasury Department in the Clinton Administration (who once invested $150,000 in Mayer's company and has since sold her stake). Munnell concluded that industry changes requiring lenders to assess a prospective borrower's ability to pay property taxes and homeowner's insurance significantly reduces the risk of a reverse mortgage.