The Trump Phenomenon As Seen From Europe
Authored by Philip Giraldi via The Strategic Culture Foundation,
President Donald Trump is frequently seen through the prism of an American media that despises him and wants to discredit him so that he can either be impeached soon or defeated in 2020. To a certain extent the foreign media has picked up on that depiction of Trump, emphasizing his boorish qualities and narcissism while neglecting what he has or has not accomplished while in office. To be sure there have been major missteps which have driven the Europeans and others crazy, including the withdrawal from the international climate treaty and the nuclear agreement with Iran, but Trump, to his credit, has also recognized the futility of Washington's Asian wars and is serious in his intent to reduce the American footprint in places like Syria and Afghanistan. He is also an enemy of what is seen as the Establishment in global policymaking, choosing instead to promote national interests rather than international treaties and obligations.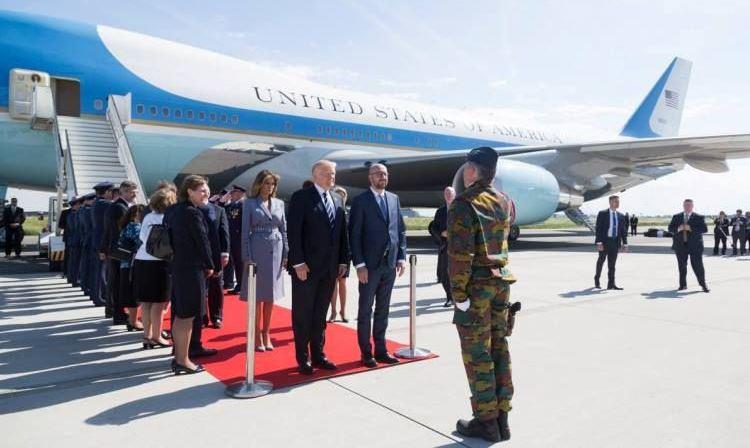 My wife and I recently spent a week in Venice for the Carnival that precedes the beginning of Lent. It was quite an experience as the event attracted literally tens of thousands of visitors from all over the world. On the Sunday preceding Ash Wednesday there were so many tourists crammed into the vast Piazza San Marco that it was impossible to move, but everyone was having fun and both my wife and I remarked on how polite and well behaved the crowds were. And the food was wonderful!
In the course of the week we managed to speak to many of the co-celebrants, primarily those from Italy, Germany and Britain and the conversations inevitably turned to the subject of Donald Trump and what he is doing. I fully expected that I would receive an earful, but what actually developed was quite a surprise. Nearly everyone had good things to say about the American president, though there were suggestions that he might be more than just a little bit pazzo, verrückt, or bonkers.
Their arguments went something like this:



...world government has proven to be a disaster for most of the ordinary people in most developed countries. Wealth has been concentrated in the hands of the few who constitute the Establishment in each country and benefit primarily from globalism.