Glancing over today's movers inside Exodus, one can't help but to notice the moves in Gold stocks. Take a look at $GLD, the ETF that tracks Gold, fresh new 52 week highs were made today: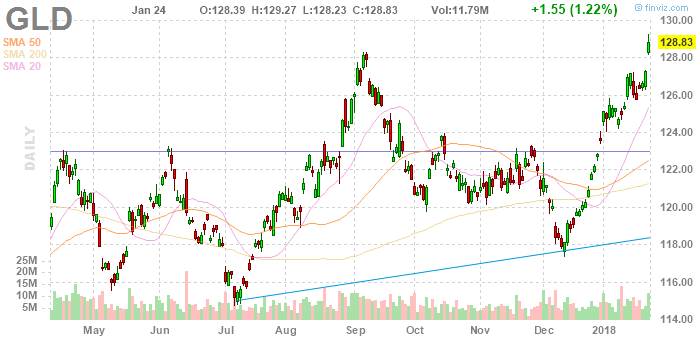 __
How about $AEM, one of the premier gold mining stocks, look at that form: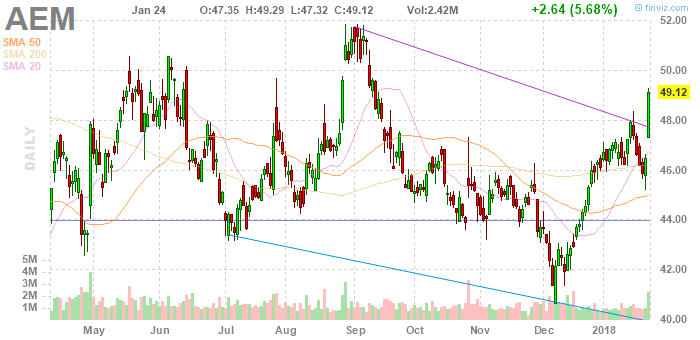 __
Want something a little cheaper? How about $NG? Check out this monster: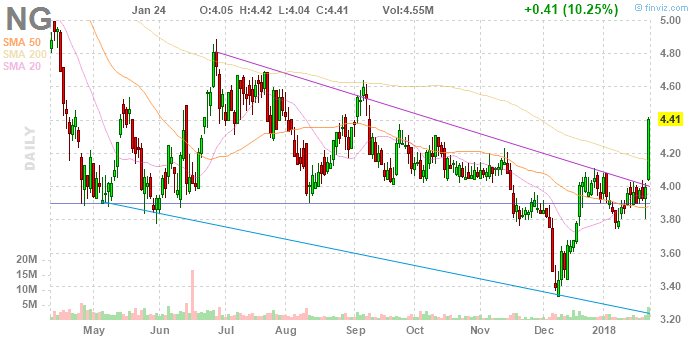 ___
Exodus is also flagging a bunch of silver stocks, my favorite is $AG. I'm a buyer over Wednesday's high: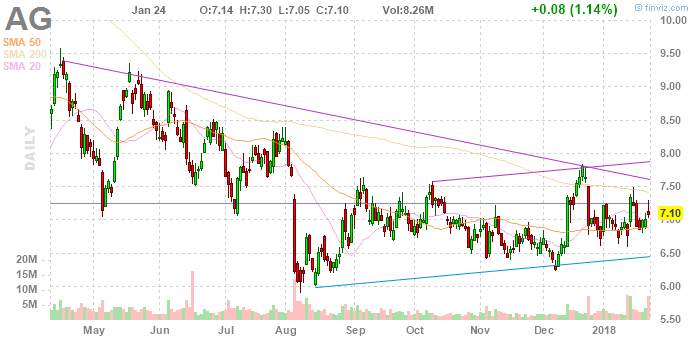 $EXK also made today's screen, watch for a move above the 200 day moving average: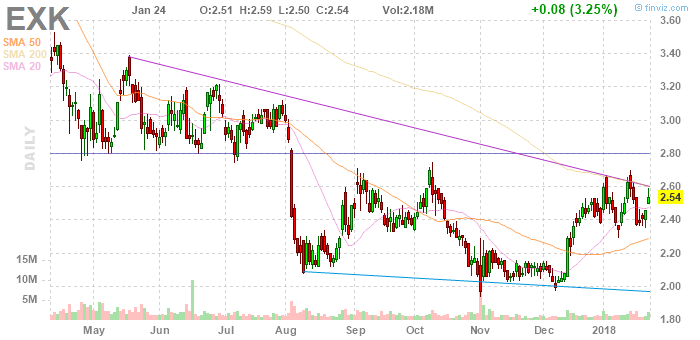 And, if this move really sticks in the metals, check out $GPL. An old friend of mine tells me this is a buy. Keep it on you radar: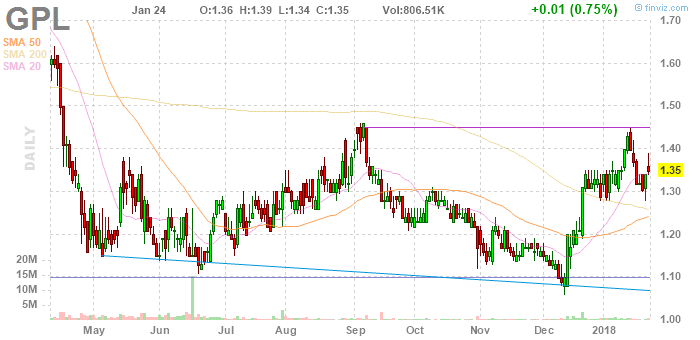 ___
And, for those looking for Crypto proxy plays, our system has flagged $DPW tonight: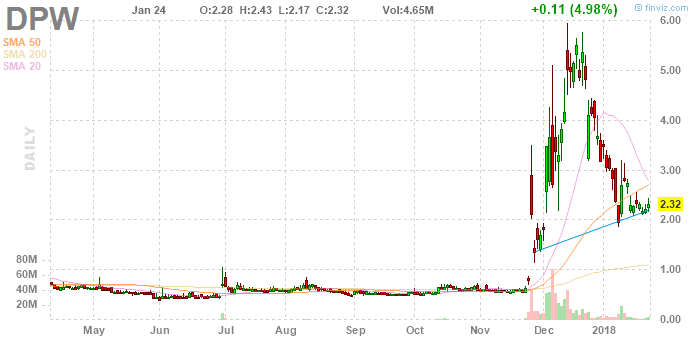 I've also added $NXTD to the portfolio, let's see these can run. See you guys at the open..