The position of Zogenix, Inc. (NASDAQ:ZGNX), in the equity portfolio of Jacob Gottlieb's Visium Asset Management has surged to over 8.9 million shares, from 1.7 million reported by the fund in its latest 13F. Visium's stake is passive by nature and amasses 6.4% of the company's common stock. At the current stock price of Zogenix, the value of the holding amounts to $28.8 million.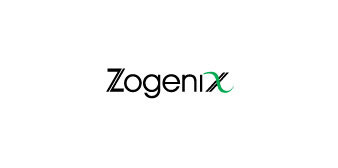 The stock of Zogenix has jumped by over 140% since the beginning of the year. The company recently conducted a publif offering, under the terms of which it sold around 30.7 million shares, including 4.0 million under the over-allotment option. The share price, under the terms of the offering, was $2.25 apiece. The company plans to gain net proceeds worth $64.4 million.
Recently, the company received approval from the FDA for Zohydro ER,  an extended-release oral formulation of hydrocodone. In the third quarter of 2013, Zogenix reported revenues worth $7.2 million, down from $8.5 million in the same period of last year. Zogenix narrowed its net loss to $10.9 million, equal to $0.1 per share, from $19.3 million a year ago.
In the latest round of 13F filings, several hedge funds disclosed holding shares of Zogenix. Deerfield Management, led by James E. Flynn, owns 4.5 million shares, worth $8.3 million. Julian Baker And Felix Baker's Baker Bros. Advisors reported a $3.7 million stake, which amasses 2.0 million shares, followed by Kevin Kotler's Broadfin Capital, which owns around 1.99 million shares, worth $3.68 million.
Among recent moves, Visium disclosed boosting its position in QLT Inc. (USA) (NASDAQ:QLTI), currently holding 3.5 million shares, equal to 6.8% of the company. Also, the fund reported initiating a position MEI Pharma Inc (NASDAQ:MEIP), which contains 931,767, equal to 5.4% of the company's common stock.
Disclosure: none
Recommended Reading:
Invicta Capital Management Dumps Its Entire Position in Ceragon Networks Ltd. (CRNT)
Mario Gabelli, GAMCO, & Tredegar Corporation (TG)'s Poison Pill
Gabe Hoffman's Accipiter Capital Decreases Holding of Triple-S Management Corp. (GTS) Stock