$GNRC takes the #1 spot as Hurricane season heats up along with random power outages across the country. $BIG lots makes it to #2 as unemployment checks go to pleather couches. Here's a look at the top quadrant of this week's top 100: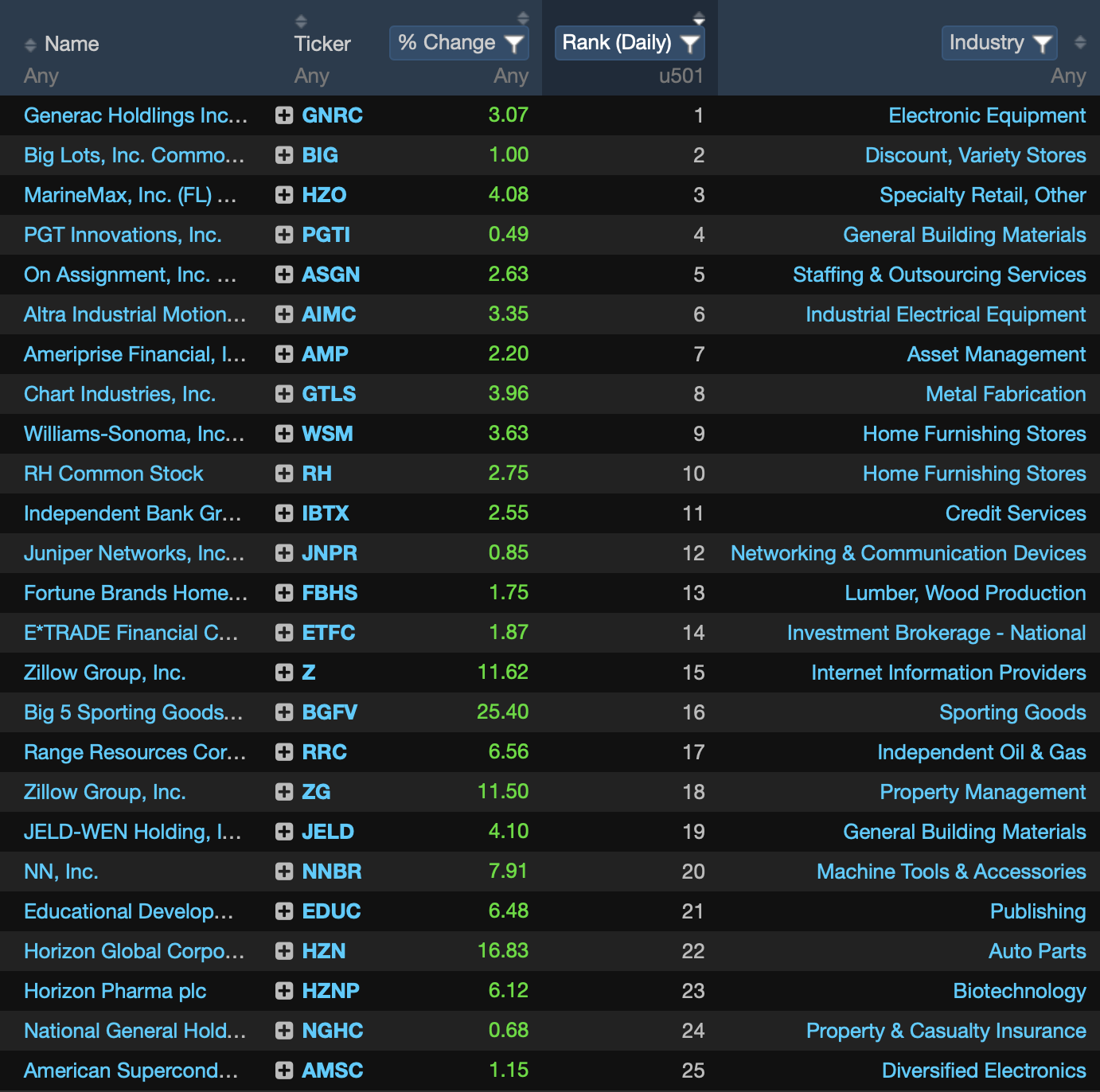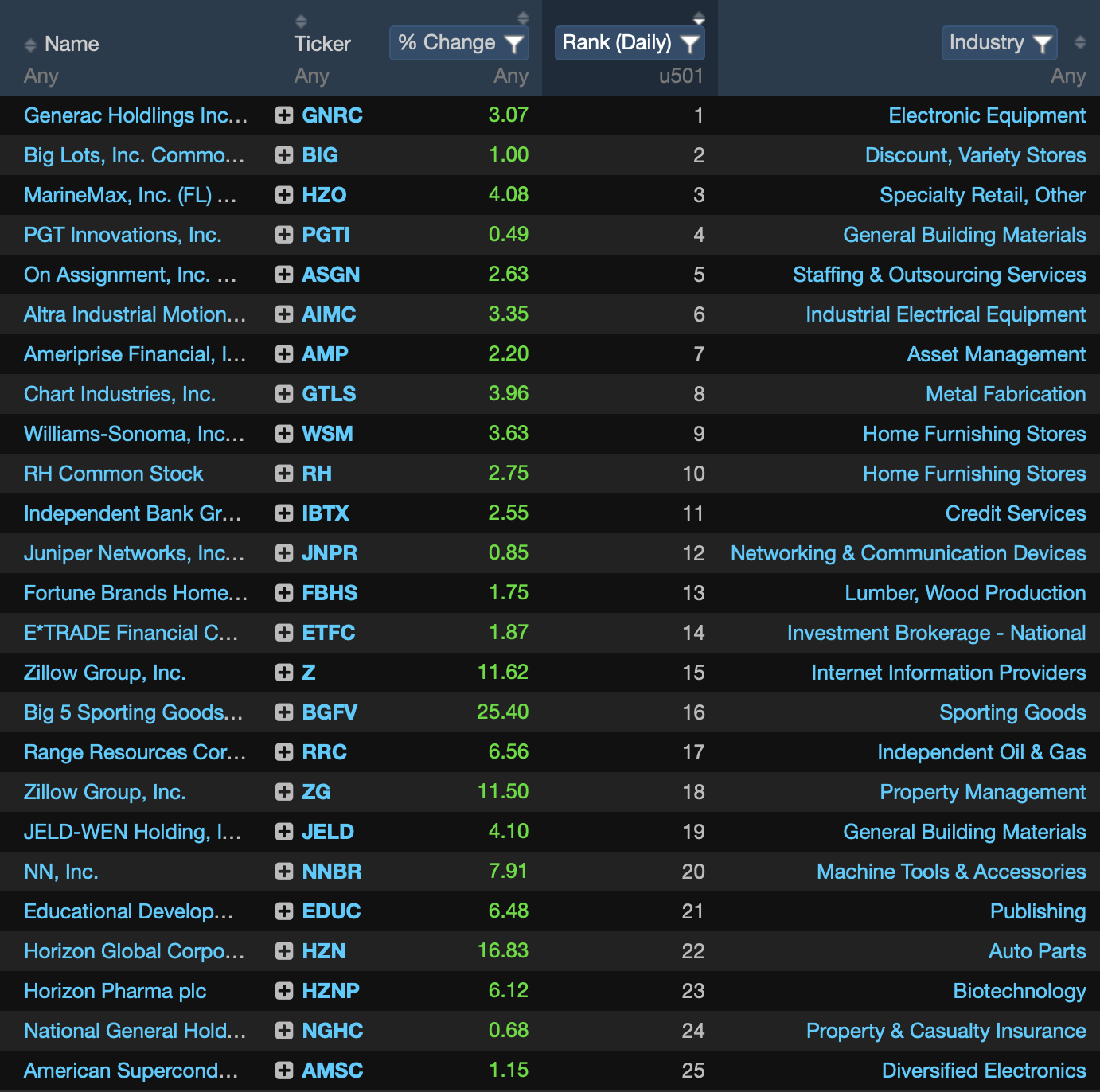 For the full top 100 this week: CLICK HERE FOR CHARTS 
Two small cap names to watch this week from the top 100 are $LITB & $DSS. Both have potential to run hard, and both have potential to break your heart. Watch for a move early in $DSS as it was on the Stocklabs screen late on Friday. If $LITB opens lower, watch for a red to green trade here.




__
And, let's continue to watch $CBAY as it had a very strong week pushing it into the Top 100. We are either due for a pullback here or we could get a little parabolic this week. It's worth a watch in the event the latter happens:


 __
Lets make it a good week!