$TSL – This one was found on my momentum screen tonight, and I love the idea of buying this one for a squeeze. Look for liftoff above 7.43: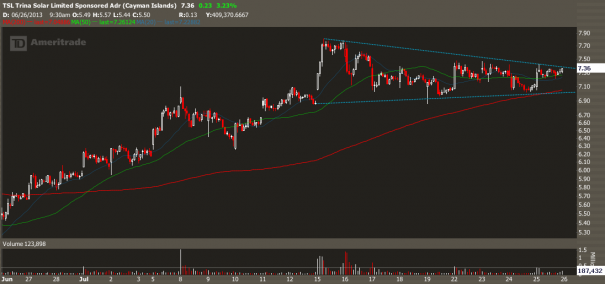 ____
$EGLE – One of my top picks heading into Friday's trade, your trigger is 4.04. This one can get going in a hurry: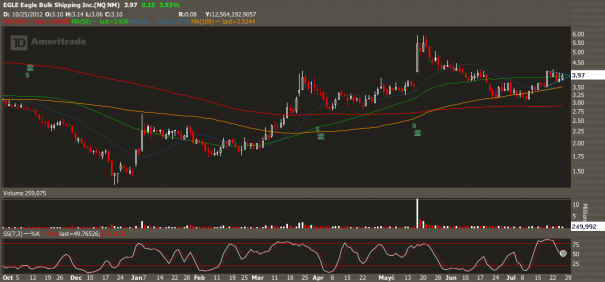 ____
I will be out of the office tomorrow, but I may take these two near the open. Expect a melt up.