Intel (INTC) is in focus after a steep drop in price, and on reports the company's Chief Executive Officer bought $400,000 worth of stock amid the weakness. According to TrackStarIQ data, pageviews for the ticker surged 2,700% last week as financial professionals scrutinized the ticker in the wake of the selloff.
If you haven't followed the latest developments related to the world's second-largest semiconductor company, Intel shares came under fire on Friday, July 24th, falling 17.4%, after the company released earnings and warned that the release of its next-gen chip would be delayed at least six months. Shares dropped another 5.1% over the next three trading days.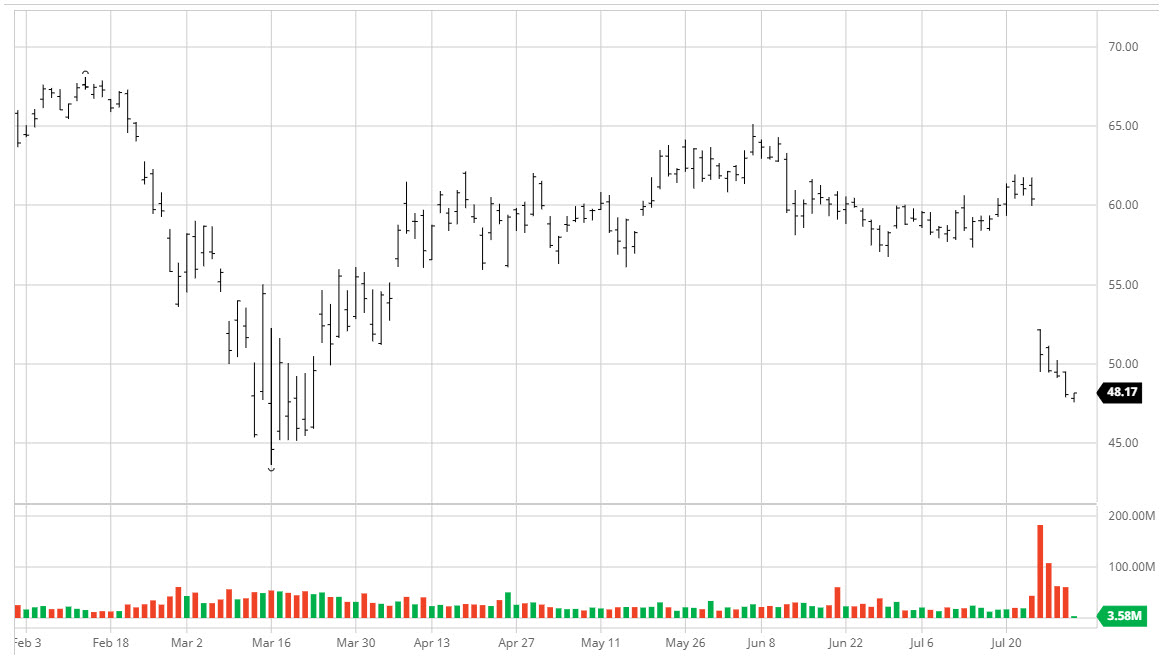 Source: Barchart.com
In terms of advisor engagement, pageviews on Intel content from the professional investment community picked up as shares sank and trading volumes surged. And the interest continues into this week as advisors with more than $100 million in assets under management show keen interest in the name.
If advisors are analyzing Intel as a potential long-term investment opportunity for their clients, then they should find solace in the fact that the company's Chief Executive Officer, Robert Swan, seized the recent weakness to buy a boatload of stock. According to a disclosure released 7/28, Swan purchased approximately 8,000 shares for $50 each on July 24th.
At $48 and change, Intel shares are now just 7.5% from March COVID-19 panic lows. Further weakness will likely motivate additional interest in the ticker, and potentially set the groundwork for a snapback once the bad news is fully discounted.
Elsewhere in the semiconductor world, other tickers attracting eyeballs, unique visitors, and pageviews over the past week include ACM Research (ACMR), Applied Materials (AMAT), Lam Research (LRCX), Netlist (NLST), and Micron Technology (MU).