July 2020 will make a lasting impression in the history books for several reasons. For one, COVID-19 raged on, and the U.S. death toll from the virus topped 150,000. Violent protests erupted across cities following the death of George Floyd. Meanwhile, an estimated 25 million individuals were out of work and actively seeking employment.
Yet, despite the societal distress, most asset classes across financial markets posted gains in July. While the S&P 500 added 5.6%, the tech-heavy Nasdaq 100 outperformed with a 7.3% advance. Gold added 9%, and silver surged 30%. Even Treasuries moved higher, with the benchmark 10-Year Treasury adding .65% and its yield, which moves opposite to price, dipping to new lows.
In this edition of Advisors In Focus: TrackStar Insights, we review some of the exchange traded funds that drew the most interest (based on daily pageviews) last month. Using TrackStarIQ data, we also highlight some of the differences in engagement between retail investors and financial advisors.
The most actively researched ETF tickers for retail investors and financial advisors last month were the SPDR 500 Trust (SPY) and the Nasdaq 100 Trust (QQQ). That's not too surprising, given that these two funds are the most actively traded. Table 1 shows that retail investors were also interested in the ProShares QQQ ETF (SQQQ), a bullish leveraged play on the QQQ.
Retail investors have also been expressing interest in funds that offer exposure to the metals market. SPDR Gold Trust (GLD) and iShares Silver Fund (SLV) are in the top ten. VanEck Vectors Gold Miners ETF (GDX), which holds shares of miners rather than the actual metal, is number six. Elsewhere in the commodities world, the U.S. Oil Fund (USO), SPDR Energy Fund (XLE), and a leveraged play on natural gas—the Velocity Shares 3X Long Natural Gas (UGAZ)—also rank highly in terms of retail investor engagement.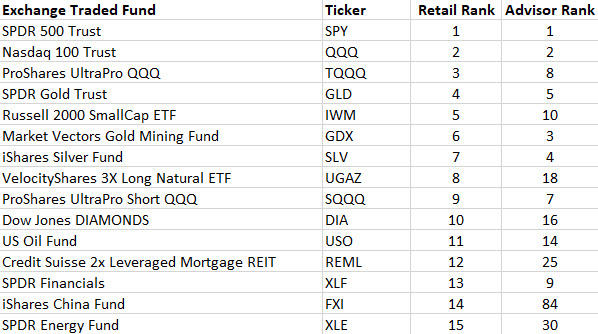 Table 1: Ranking of ETF by Retail Investor pageviews
Meanwhile, financial advisors seem to share the same interest in the metals market lately, as (GDX), (SLV), and (GLD) are among the top five most viewed exchange traded funds by advisors, according to TrackStarIQ rankings. The group also showed interest in other sectors; iShares Biotech Fund (IBB), SPDR Financials (XLF), and SPDR Tech Fund (XLK) are among the top ten ETFs by pageviews in July.
Perhaps the biggest difference between the recent engagement of financial advisors versus retail investors is that advisors are showing strong interest in some of the ETFs that move inverse to the overall market. For example, the ProShares UltraShort QQQ Fund (SQQQ), was the seventh most viewed fund last month. Financial advisors were also researching ProShares UltraShort Dow (SDOW), and ProShares UltraShort S&P 500 (SPXU).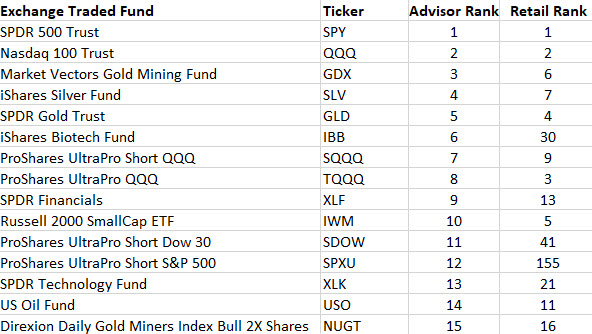 Table 2: Ranking of ETF by Financial Advisor pageviews
Increased interest in bearish-oriented funds from financial advisors isn't surprising given the recent disconnect between what is happening on Main Street and Wall Street. Advisors are probably searching for tools to hedge and protect client portfolios should the stock market give back July gains during the sometimes volatile stretch from August through October.